Tribute to the London interior designer Annie Stevens
Annie Stevens
Annie Stevens, also known as being one of the top London interior designers. After attending Fettes College she then went on to receive a BA in English, at the University of York. Annie went on to work for the famous Nina Campbell. Nina being another well respected interior designer in the field.
She worked for and trained with Nina Campbell for several years. This is right before setting up her own business. In 1984, Annie began her interior design services under the name of Annie Stevens Designs. This is where she works closely with a team of talented, designers, architects and furniture craftsmen.
The founder of Annie Stevens Design has been interior designing for over 30 years. Her work was long and successful, specializing in residential design work for various UK clients and abroad. Her passion for design grew to heights where she volunteered at the British Institute of Interior Design. So much so, she became the Council Director as well as President of the BIID.
Interior design products and services
Being an expert in her field, Annie Stevens offered an array of quality interior design services. From residential and commercial clients to refurbishment and management. Here we'll briefly cover her interior services and what tasks would have generally occurred.
Residential and commercial interior design
When the architects finish their job, it's up to the interior designers to populate the inside with furnishings.
For residential interiors, these are made to not only be functional but be visually appealing. You most likely wouldn't live in an empty house, so their jobs require to coordinate the interior. Designers need to establish color motifs that enhance the atmosphere of the room. They must also ensure soft furnishings compliment the architectural elements — elegant curtains for patio doors, carpets and rugs that emphasize the shape of the room, and so forth. Residential interiors are made to be liveable spaces, this can include a house, an apartment or anywhere a person would sleep. London interior designer Annie Stevens creates a balance of both comfort and aesthetics of an entire home.
For commercial interiors, this is where functionality and space is more prioritized. As design and aesthetics are considerations, safety and larger spaces become more important. Commercial interior design is meant for the public or where multiple people will congregate. This can be a restaurant, a fancy bar, hotel, or office buildings. Generally, anywhere you'll find the public or workers.
Complete Refurbishment
Interior refurbishment is an important service where your structure may need a fix. As oppose to bespoke interior designs, updating the existing structure is essential. Furniture and decor is also a common request for designers.
Bespoke Design for Kitchens, Bathrooms, Individual Rooms and Furniture
Annie Stevens was known for her bespoke interior solutions, providing high-quality custom designs. From fancy kitchen fittings to interior decor cladding in bathrooms. Her 1960s Georgian pastiche house in Wiltshire was a prime example of her skill in utilizing space. Sink faucets embedded in the wall, a combination shower and bathtub, and a small toilet in a compact bathroom still had an air of balance and elegance. She had an aptitude for understanding the practical needs of the home, alongside the right style concepts for those who would have to live with them. For more refined styles, Annie would provide newly designed fittings to a structure's interior.
The interior portfolio of Annie Stevens
If you are looking for bedroom inspiration or interior home decor ideas, Annie's work will give you a solid basis. Providing a modern twist on old styles with a clean feel and minimalist undertones. The London interior designer has proved her skill in the design world and to her many clients.
Annie took pride in giving only the best to her clients. She delivered the most modern and stylish interiors. Let's take this opportunity to discuss some of her stunning work. Hopefully, these will give you bedroom inspiration ideas.
1930's House
Located in London at the Edwardian house, this is Annie's spacious 1930's house project. A beautiful contemporary living setting with a modern aesthetic. This included ceiling design, light walls, and colourful furniture. The London interior designer included, mixed and matched various styles. Her choices flowed nicely throughout the house.
It has an integral garage and modern patio set surrounded decorative, botanical life. The 1930s house' architecture allowed more modernized refurbishment without disturbing the original features.
1970s Town House
This project is a good example of the 60 30 10 rule in interior design. White is being the dominant colour and a hard red being the tertiary 10th. The 1970s town house is has a strong modern, Scandinavian theme with a very clean, breathy atmosphere.
A house in the 70s that was in need of landscaping and a lick of paint, Annie Stevens was up to the task. The transformation started by replacing the exterior colour of yellow brick to ash grey. Next, the London designer would add interior decor cladding to the staircase and floors. Finishing up with a stunning coat of white paint.
Belgravia Mews
The Belgravia Mews is a medium-sized, three storey, traditional brick house in one of London's many districts. Another big task for the London interior designer. This property has undergone a complete interior and exterior transition into the modern age.
An interior design project that spanned for a year, the London interior designer had her work cut out. The results, of course, were stunning. Featuring an Italian kitchen, white oiled oak floors that were weathered and mother of pearl mosaics.
Magazine press and interior design awards
Annie Stevens has made many press appearances in notable home magazines. She also received a number of awards. The work of the London interior designer was known and well respected. She even appears in Hungarian, Japanese, French and Chinese magazines.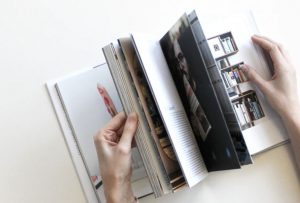 Magazine press
Southwestmag.co.uk
In an interview that took place in 2009 with Vicky Smith, Annie Stevens went into further detail on how she began her business.
Vicky: How did you start out in interior design?
Annie Stevens: I left a job in PR at the Financial Times to work with Nina Campbell, where I did everything from buying for her shop to helping design wallpaper. After five years, she said that she couldn't teach me any more, which is when I set up on my own.
Vicky: How would you describe your style?
Annie Stevens: In terms of design for other people, there isn't a firm mark, as no two people are the same. My personal style is minimalist. I like things that are simple and practical, although I run riot in the garden.
Vicky: What are your top tips for sprucing up a home on a budget?
Annie Stevens: Get the windows cleaned! People underestimate what a difference cleaning can make, but it really can transform somewhere. Redistributing furniture can also make a difference, as can a good clear out – if in doubt, chuck it out! I also find that people tend to get mesmerised by things having to be modern. The art is mixing…don't be scared! It's also advisable to get advice from a professional – that way, you can avoid expensive mistakes.
Periodhouse
From an article written by Kay Fairfax;
A sense of style,
Talented interior designer, Annie Stevens gave her family semi a show-stopping "wow" factor.
The Shorter Oxford Dictionary has not yet included "wow" into its usage, but from the moment you enter this house, you know exactly what the word means. From the outside, it resembles any other red brick, semi-detached house in a quiet South London street, except for the sandblasted glass front door, with no visible door knocker or bell.
Homes&Gardens
A mention from the article in Homes&Gardens;
EVEN STEVENS,
Muted colours, natural fabrics and a symmetrical approach create a feeling of balance in interior designer Annie Stevens's family home.
As an interior designer, Annie Stevens has a definite style of her own, but when it comes to advising her clients, she prefers to draw on their needs and personalities, "A house should echo the characteristics of the person who lives there, rather than the decorator," she says…
Design Awards
The Mail on Sunday British Home Awards 2008 Interior Design of the Year Commended
KBB Review Industry Awards 2009 Designer award for Bathrooms Project cost up to £15,000 Finalist
KBB Review Industry Awards 2009 Designer award for Bathrooms Project cost up to £15,000 Finalist
Conclusion
As the London designer has unfortunately passed,
She has lived a long and successful life as an experienced and remembered interior designer and mother.